Experience
in medical technology
Experience
in diving technology
Welcome to
HAUX-LIFE-SUPPORT
For solutions to your individual needs in medical technology, diving systems and tunnel construction, let our specialists be your competent partners.
You can rely on our decades of professional experience.
We will find the right solution!
News 

HAUX-LIFE-SUPPORT
Here you will find news and interesting facts about our company and current topics in the field of pressure chambers for our focus industries medical technology, diving technology as well as civil engineering and tunnel construction.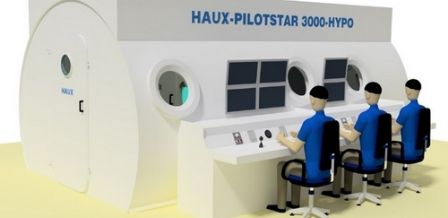 HAUX-LIFE-SUPPORT receives contract for high-altitude physiology chamber
Czech Institute of Aviation Medicine awards contract for chamber systems for high-altitude physiology and hyperbaric medicine to HAUX-LIFE-SUPPORT…
HAUX-LIFE-SUPPORT manufactures diving bell system
HAUX-LIFE-SUPPORT manufactures diving bell, lock conduit and hyperbaric chamber for the new diving bell ship of the WSA Duisburg-Rhein…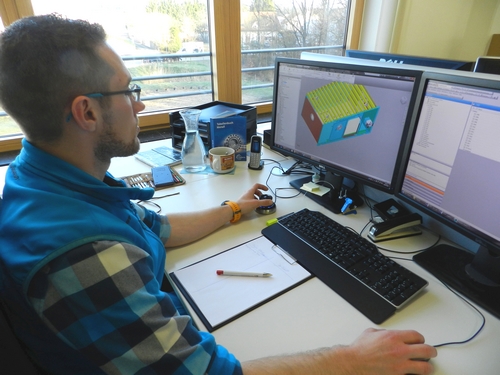 JOBS & CAREERS: KARLSBAD-ITTERSBACH
We are looking for active support in different areas!
Product overview

HAUX-LIFE-SUPPORT
In addition to the medical technology, diving technology and civil engineering and tunnel construction sectors, our product range also includes special accessories and special systems related to our core competence "pressure chamber".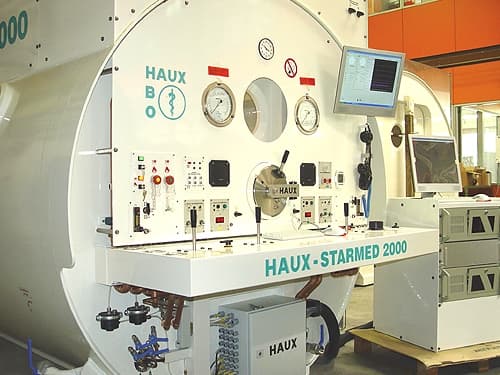 MEDICAL TECHNOLOGY
The interest in the clinical and outpatient use of hyperbaric oxygen therapy is growing rapidly and continuously…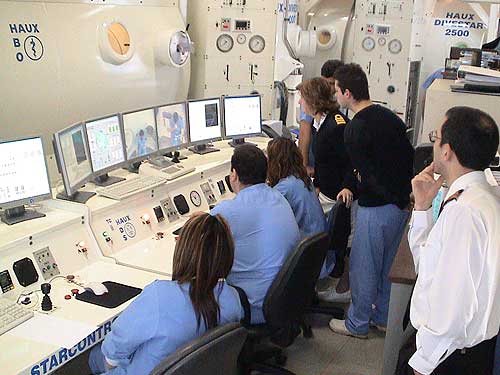 DIVING TECHNOLOGY
Interest in diving has been growing continuously on a global scale in recent years, due in part to the increasing shortage of resources…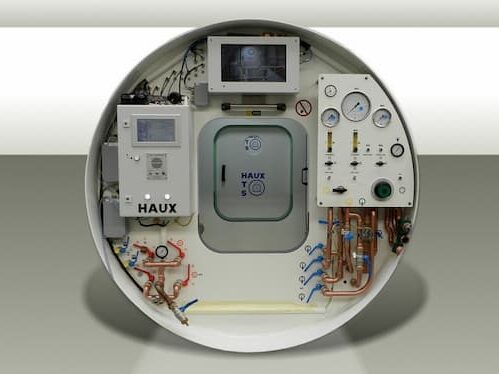 TUNNELING TECHNOLOGY
For tunnel construction and for the underground and civil engineering industries, HAUX-LIFE-SUPPORT delivers personnel lock and material lock systems…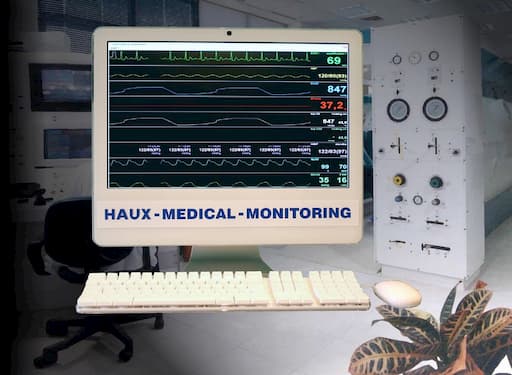 MEDICAL ACCESSORIES AND SYSTEMS
Our HAUX chamber systems are equipped according to client specifications, drawing on our wide variety of medical technology…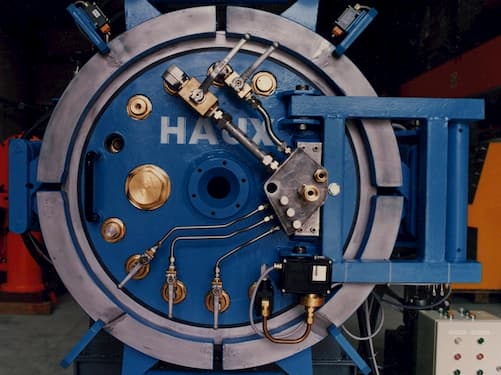 SPECIAL SYSTEMS
HAUX-LIFE-SUPPORT's detailed knowledge of hyperbaric and hypobaric chamber systems allows us to offer a wide range of possibilities…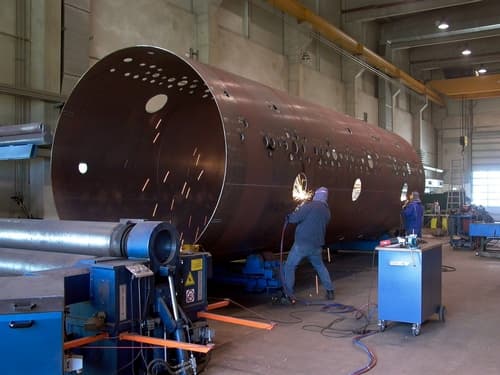 VESSEL AND APPARATUS CONSTRUCTION
At our subsidiary HAUX-LIFE-SUPPORT Cuxhaven, we manufacture chamber systems, apparatuses and pressure vessels…
About us
Innovation, experience,

technical advantage
for outstanding technical performance, innovation, quality and reliability. This is what the more than 1500 hyperbaric HAUX systems delivered worldwide stand for. Today, with our plants in Karlsbad-Ittersbach and in Cuxhaven, we develop and manufacture state-of-the-art systems and equipment and offer customized solutions.
Career at

HAUX-LIFE-SUPPORT
Discover a wide range of career opportunities with the leading manufacturer of pressure chambers. For experienced professionals as well as for career starters and pupils, students and graduates.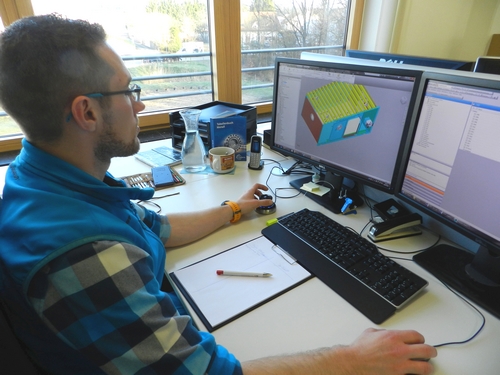 HAUX-LIFE-SUPPORT Career Opportunities
HAUX-LIFE-SUPPORT is an internationally very successfully operating medium-sized company…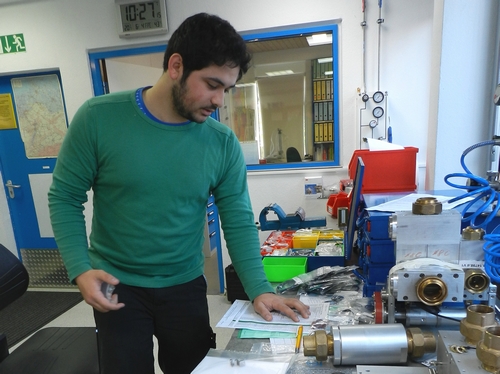 Placements and Final Year Projects
In order to get a connection to practice already during the studies, early contacts to the industry are the right way…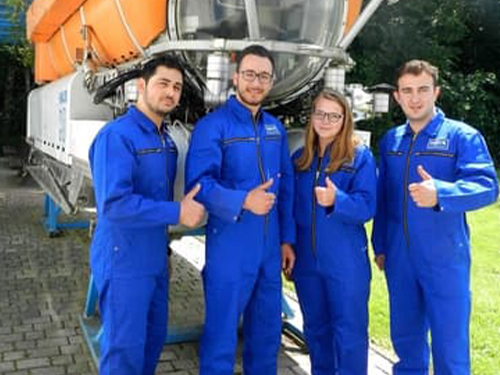 Apprenticeship at HAUX-LIFE-SUPPORT
Are you interested in an apprenticeship in the industrial-technical or commercial field?…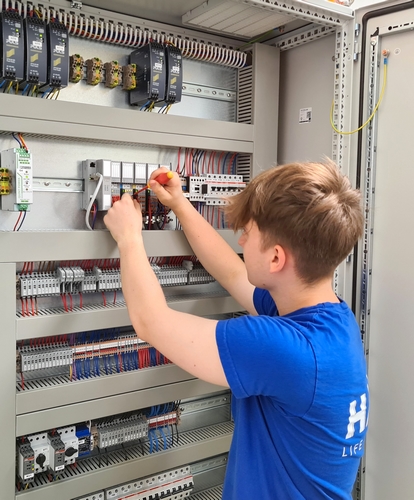 Job Postings Karlsbad-Ittersbach
HAUX-LIFE-SUPPORT offers you excellent possibilities and opportunities for your professional future in Karlsbad-Ittersbach…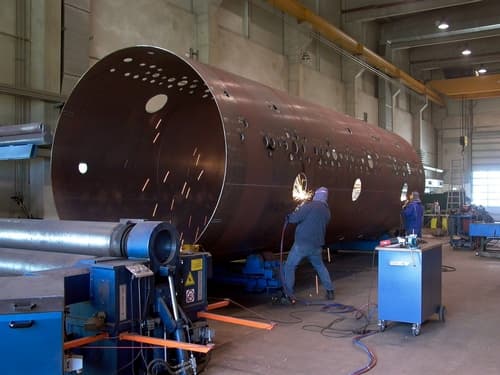 Job Postings Cuxhaven Facility
HAUX-LIFE-SUPPORT Cuxhaven plant offers you excellent opportunities and chances for your professional future…